Deminor Recovery Services announces the closing of a financing round consisting of equity, senior bank loans and mezzanine finance for an amount up to €40 million to support its rapidly growing litigation funding activities globally.
The financing round is supported by the current shareholders as well as new investors including Saffelberg Investments, Finance&Invest Brussels and various other investors. The bank financing portion is provided by KBC Bank.
Along with its current cash position and expected realizations from the existing portfolio, Deminor expects to be able to commit €90 million in new litigation funding investments over the next 2-3 years. These investments will be on Deminor's own balance sheet, allowing the company to continue to make fast decisions and propose flexible funding terms. Crucially, Deminor's Investment Committee retains the ultimate decision making authority as to which cases to invest in.
Deminor's core mission is to help investors and businesses monetise their legal claims by supporting individual and group litigation. We put our own money at stake: we pay all legal costs and only receive a return if a case is successful and our client achieves a recovery. Originally started in the field of collective securities actions where Deminor has built and occupies a leading place in non-US jurisdictions, the business has been extended and now also includes private antitrust litigation and B2B commercial litigation.
Deminor prides itself on providing more than just funding. We only take on good causes and we never compromise on our values. We stand by our clients and are determined to achieve recoveries for them. Clients can benefit from Deminor's 13 year-long expertise in supporting complex international litigation and, where legally permitted, its unique claims management and back-office execution capacity. The company boasts one of the most impressive track records (over 80%) in the industry thanks to its careful selection of cases and management of litigation risks.
To serve its growing client base in the US, UK and Asia, Deminor has opened offices over the last 3 years in New York, London and Hong Kong. The team is composed of 30 legal, finance, marketing and claims management professionals speaking 13 different languages.
"This funding round is a milestone in the history of Deminor. We are thrilled to welcome our new investors and expand our success story thanks to their support. The additional capital will allow us to respond to the growing demand that we are seeing for litigation funding in our core markets and to achieve our mission statement: to give businesses access to the best legal representation and highest standards of justice when pursuing their legal claims.", says Erik Bomans, CEO of Deminor.

Contact:
Christian Luyten : christian.luyten@deminor.com

© Deminor Recovery Services (Luxembourg) SA, 2021

*Deminor is a trade name of a group of companies that consists of Deminor Recovery Services (Luxembourg) SA with registered office at 1 rue Jean-Pierre Brasseur, L-1258 Luxembourg and its subsidiaries in Belgium, France, Italy, the United Kingdom, the USA, and Hong Kong. Our services may vary from country to country depending on local regulations, as set forth in our contracts of services. Please get in touch to discuss the services we can offer in your jurisdiction.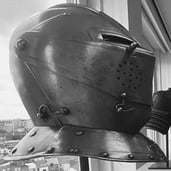 Geschreven op 03 maart 2021 door
Deminor helps businesses and investors monetise legal claims.