Deminor Recovery Services is pleased to announce the addition of Michael Watson to its team. Michael will be based out of Deminor's office in New York and will hold the title of Senior Legal Counsel.
Together with Edouard Fremault, Deminor's partner in charge who shares his time between the Brussels and New York offices, Michael will assist our clients in the United States with recovery activities throughout the world. Michael will also further develop investment recovery opportunities in the United States.
Michael is a graduate of Harvard Law School and is admitted to practice law in state and federal courts in New York and New Jersey. Michael worked with a prominent securities litigation plaintiffs' firm dedicated to representing investors in litigation regarding manipulation of IPO aftermarkets before attending law school. After law school, he worked with a leading law firm as a transactional attorney for venture capital clients and then internally as in-house counsel at a late-stage startup. Michael then returned to the world of litigation, working with an advocacy organization to promote tenants' rights in New York City including by identifying and initiating litigation regarding instances of fraud.
Over the years, Deminor has successfully assisted 800+ institutional investors on cases throughout Europe, Asia and offshore jurisdictions. Deminor views the Unites States as one of its most important geographic areas of focus. With the addition of a team member in the United States, Deminor continues to expand its services. Investors should not hesitate to reach out to Michael at: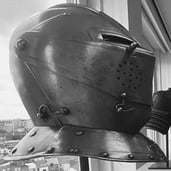 Geschreven op 29 januari 2020 door
Deminor helps businesses and investors monetise legal claims.