For more than a decade Deminor has been at the forefront representing private and institutional investors in high-profile non-US securities actions. Similar to last year, we are pleased to share some of our insights into this quickly evolving area with our clients and contacts. With this Annual Review we hope to contribute to a better understanding of the complex landscape of non-US Securities actions. We remain convinced that a better understanding of the opportunities and risks will lead to more participation from institutional investors, better recoveries for our clients and, ultimately, more responsible behavior by corporations.
Please click here to order your copy of the "Annual Review (2017): Developments in non-US Securities Litigation".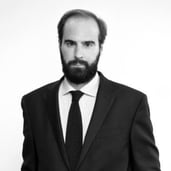 Written on April 20, 2018 by
Executive Director & Partner of Deminor Recovery Services.