Just before Christmas last year a group of institutional investors advised by Deminor registered their claims against Porsche Automobil Holding SE ("Porsche") in the model case proceeding (KapMuG) before the Higher Regional Court of Braunschweig.
KapMuG is a process under German law that is designed to bundle similar or identical cases and to facilitate coherent court decisions. This allows harmed investors to stay comparatively "passive" as registration only has the effect that it tolls the statute of limitations for the respective claims. Depending on future developments in the case these investors have the option to issue proceedings at a later stage when a positive decision in KapMuG is conceivable.
Registration ensures flexibility for investors
On 15 June 2018, the Higher Regional Court of Braunschweig had decided to include Porsche as a second defendant to the Volkswagen AG (VW) model case proceeding. Background: Porsche's preferred shares dropped by more than 30% in value when in September 2015 VW admitted that it had installed defeat devices, which were designed to cheat emissions tests in certain car models. Porsche is a listed company with a majority stake of 52.2% in Volkswagen's ordinary shares. Porsche's preferred shareholders may be entitled to compensation for their losses. Like VW, Porsche allegedly failed to promptly disclose price sensitive information (ad-hoc duties) about its most prominent shareholding, i.e. its shares in VW.
Legal uncertainty: one or two model case proceedings?
There is some uncertainty concerning the merits of the case. Moreover the Higher Regional Court of Stuttgart after two years has not yet decided if to allow a second (parallel) model case proceeding. In February 2017, the Lower Regional Court of Stuttgart passed a list of model questions on to the higher court regarding the liability of Porsche. A hearing last week before the Higher Regional Court of Stuttgart again was inconclusive. It seems that not only the courts in Stuttgart and Braunschweig but also the courts at different instances follow diverging legal approaches. This procedural situation does not have a precedent in Germany. By registering their claims, investors can stay on the side-lines of this legal battle and act once the dust has settled.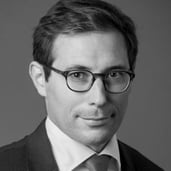 Written on February 15, 2019 by
General Counsel Germany