The Deminor partners are pleased to announce you that Charles Demoulin has joined their partnership.
Charles will be mainly in charge of shareholder engagements on behalf of investors in listed companies.
Together with the other directors of the Governance Platform, Charles will actively participate in the execution of engagements with European listed companies on behalf of the Platform's members. Charles was appointed as director of the Governance Platform in November 2007.
He will also be responsible for the shareholder engagements on behalf of the Deminor Active Governance Fund (DAGF), as well as for legal and compliance functions with the DAGF.
Charles' areas of expertise include company law, takeovers and corporate governance at both national and European levels. He will supervise Deminor's contributions to the legislative works and public consultations of national and European institutions.
Before joining Deminor in 1999, Charles had spent two years as a lawyer with the Brussels office of Loeff Claeys Verbeke (Allen & Overy Belgium).
Charles was born in 1973. He holds a Master of Laws from the Université Catholique de Louvain and a postgraduate in Corporate Finance from the Katholieke Universiteit Leuven.
Contact: Mr. Pierre Nothomb, Partner
Tel: + 32 (0)2 674 71 10
Email: pierre.nothomb@deminor.com
Websites:
About Deminor
Deminor is the leading European company focusing on services to investors in Continental-European companies. Our service offering comprises corporate finance, corporate governance & engagement, damage/asset recovery and focused asset management services.
Through our local offices, we are active in Belgium, France, The Netherlands, Luxembourg, Italy and Switzerland. We cover other markets such as Germany from our Brussels office.
Deminor's services cover both listed companies and non-listed (privately-held) companies.
Services to investors in privately held companies
Deminor helps investors in non-listed companies and privately held listed companies to manage their minority stakes. Deminor is the only European company offering a one-stop service to minority investors, ranging from business valuations, legal and governance analysis to negotiating shareholder agreements or complex corporate finance transactions.
Services to institutional investors
Deminor offers focused corporate governance services to institutional investors, helping them to better understand the governance structure of the companies in which they invest and, whenever there are contentious issues, to actively engage with portfolio companies in order to obtain improvements. Engagements can be done on a tailor-made basis or through the Governance Platform.
Deminor also helps institutional investors to recover losses resulting from corporate wrongdoing, misrepresentation or fraud, both in Europe and the United States. Deminor's services are fully comprehensive and allow institutional investors to fully outsource their litigation management and fulfil their fiduciary duty while focusing on their investment activity.
Damage recovery for private investors
Deminor brings together large groups of private investors and set up collective actions. Deminor has successfully defended large groups of private investors in various high-profile European securities actions.
Focused asset management for private and institutional investors
Deminor offers investors the unique opportunity to benefit from value creation resulting from governance change through the Deminor Active Governance Fund (DAGF). DAGF invests in undervalued listed companies with governance weaknesses with the aim of unlocking value through governance change.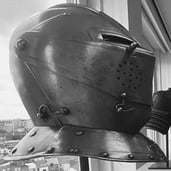 Written on May 26, 2008 by
Deminor helps businesses and investors monetise legal claims.