On September 16, 2016 a group of investors advised and assisted by Deminor Recovery Services issued proceedings against Volkswagen AG with the Court of Braunschweig. The investors seek compensation for losses suffered on their purchases of Volkswagen securities due to the company's failure to timely and correctly inform them about the use of defeat devices in various car models and the final consequences thereof on the company's earnings, outlook and financial situation.
Two lawsuits were filed, one on behalf of more than 200 investment funds, and another one on behalf of a group of private investors. The investors have collectively suffered losses worth of hundreds of millions of euros on purchases of Volkswagen securities. The amount of losses for which compensation is sought will be further determined in the course of the proceedings when more factual evidence is likely to become available and taking into account the court's assessment of Volkswagen's liability.
The investors have appointed Kaye Scholer LLP (Frankfurt Office) to advise them and represent them in court.
It is likely that the proceedings issued by the Deminor group will be consolidated with the model case proceedings once they are officially admitted by the higher regional court of Braunschweig.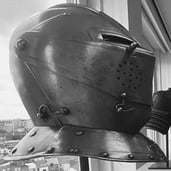 Written on Sep 20, 2016 by
Deminor helps businesses and investors monetise legal claims.