Brussels, March 15th, 2012: As a reaction to Sonova Holding's ad hoc announcement of today, Deminor confirms that several clients who have suffered losses on their purchases of Sonova shares prior to the profit warning issued on March 16th, 2011 - when the stock price lost 23% in a single trading day - are in the process of filing requests for payment orders ("Betreibungsbegehren").
The requests are being filed with the objective of tolling the 1-year statute of limitation applicable to tort and similar claims under Swiss law. The filing is therefore a precautionary measure aimed at preserving Deminor clients' rights to claim compensation for their losses. Such compensation can possibly be sought by filing a law suit on the merits in a second stage. The payment orders are directed against the company, Mr. Andy Rhis (former chairman and current member of the board of directors), Mr. Valentin Chapero (former CEO) and Mr. Olivier Walker (former CFO).
The requests for payment orders are being filed by approximately 30 institutional investors. The aggregate loss that these investors have suffered on their purchases of Sonova shares is in the range of CHF 15-20 million. Each client will file a separate request and will separately decide on the further course of action, depending on the specific facts and circumstances surrounding his case.
As already stated in earlier communication - including at Sonova Holding's shareholder meeting of June, 2011 -, Deminor's clients believe that the losses suffered in the context of the March 2011 late profit warning should be compensated by the company and/or the directors and officers who, through their acts and omissions, caused those losses and who failed to timely disclose the information to investors. The company admitted that the profit warning was disclosed too late and that an investigation commissioned by the board of directors has revealed weaknesses in the company's financial forecasting. Deminor understands that the matter is being investigated by the SIX Swiss Exchange AG.
According to public records, directors and senior managers of the company sold 505,065 shares and a material amount of warrants between February 1st, 2011 and March 16th, 2011 (i.e. the date of the late profit warning). This figure should be compared with the total amount of shares that were traded during the very same period, i.e. approximately 4.7 million shares. Sales of shares by the management therefore correspond to 10.7% of the volume during that period.
About Deminor: Deminor is a Brussels-based company that has been active for more than 20 years in the field of investor protection. Through its "Damage Recovery Services" Deminor advises and assists investors on a worldwide basis to recover losses suffered as a result of misleading information, corporate malpractice, fraud, restructurings or bankruptcies by engaging into group actions. Deminor is active for instance on the Fortis case, where it advises approximately 450 institutional investors, or on the Madoff case where it is active for around 2,500 investors.
For further information, please contact:
Erik Bomans (partner): erik.bomans@deminor.com / +32 2 674 71 10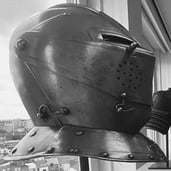 Written on Mar 15, 2012 by
Deminor helps businesses and investors monetise legal claims.