We are pleased to inform you that, as from 1 April 2014, Deminor will join "l'Atelier" (French word for workshop), an incubator recently developed by the Belgian-American Chamber of Commerce in New York City to the attention of Belgian companies expanding their business in the United States. Concretely speaking, it means that Deminor will have an office in Midtown where team-members, during their frequent visits to the USA, could work, meet with clients and interact with the local community. By doing so, we aim to increase our presence in the United States and be closer to our US clients who require advice on European securities litigations. Should you have any question, please contact Edouard Fremault (edouard.fremault@deminor.com).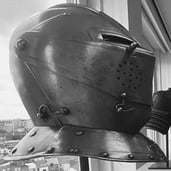 Written on Mar 17, 2014 by
Deminor helps businesses and investors monetise legal claims.