Deminor Recovery Services has grown significantly over the last years and we will continue developing our activities for the benefit of the investor community. As we need more space to accommodate our expanding team, we decided to move into new offices.
As from March 28th 2016, you can find us on the 19th floor of the Sablon Tower located in the lively downtown area of Brussels known as the "Sablon". Our new offices are at walking distance from the historic "Grand-Place", the Royal Park, the Brussels Central station with connections to Brussels airport and other well-known Brussels-based institutions.
Our new address:
Sablon Tower – 19th FloorRue Joseph Stevens 7B-1000 BrusselsBelgium
All our telephone numbers and email addresses remain unchanged. And you can still find us on the internet by visiting our website:
www.deminor.com
.
We look forward to welcoming you in our new offices!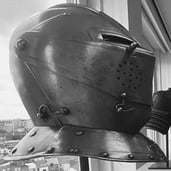 Written on Mar 25, 2016 by
Deminor helps businesses and investors monetise legal claims.