Charles Demoulin (CIO) will participate in a panel discussion on International Arbitration Regulation at the I International Congress on Third Party Funding in International Arbitration, organized by Stonward Litigation Funding and the Peruvian Institute of Arbitration, that is taking place on June 29 and 30.
To register for the event and hear from Charles and other speakers on this topic, please click here https://bit.ly/3oWxnEV.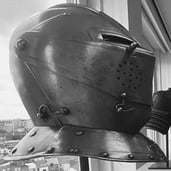 Written on Jun 25, 2021 by
Deminor helps businesses and investors monetise legal claims.