Following a decision announced on 18 November 2013 by Mr. Richard C. Breeden, administrator of the U.S. Department of Justice Madoff Victim Fund, investors in so-called "Madoff Feeder Fund" will in principle be eligible to share in the distribution of an amount of $2.3 billion set aside to compensate victims of the Madoff fraud. As distributions through the Feeder Funds have so far been blocked due to pending litigation, this decision represents the first opportunity for investors in these Feeder Funds to directly benefit from a partial recovery of their losses.
The Madoff Victim Fund was set up after the U.S. Attorney's Office had won more than $7 billion in asset forfeitures from persons involved in the fraud at Bernard L. Madoff Investment Securities. More than $5 billion of those forfeited assets were turned over to the Madoff estate in bankruptcy, and have already been partly distributed to direct Madoff customers. Most affected European investors, who have indirect exposure to Madoff through Feeder Funds, have been excluded from any recovery so far.
The remaining $2.35 billion will now be distributed through the Madoff Victim Fund. Mr. Richard C. Breeden, the administrator of the Madoff Victim Fund, has decided that investors in Feeder Funds can directly file claims on this Fund. The Feeder Funds themselves will not be eligible to recover from the Fund.
Investors who have suffered losses on investments made in Madoff Feeder Funds will have to file a valid claim form with the Madoff Victim Fund by February 28, 2014. Investors who fail to file their claims and produce supporting evidence of their losses before expiry of the claim period will be excluded from any recovery. Based on Deminor's experience with recovering losses for Madoff investors in pending litigation, we strongly recommend that investors immediately start gathering and collecting required documents and information and prepare the claim filing process.
For further information please contact us at: drs@deminor.com
Deminor is assisting investors with filing claim forms in order to share in the distribution of the Madoff Victim Fund.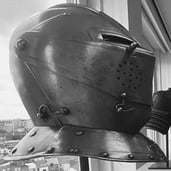 Written on Nov 19, 2013 by
Deminor helps businesses and investors monetise legal claims.