Deminor is forming a European Creditor Committee with the objective of representing European Lehman Brothers creditors and recovering their assets from Lehman Brother's restructuring and from financial intermediaries who distributed Lehman Brothers' financial instruments in Europe.
Over the last couple of years, Lehman Brothers Treasury Co. B.V issued bonds and structured products in various European countries for an estimated total amount of 34 billions USD. These bonds and products were unconditionally and irrevocably guaranteed by its parent company Lehman Brothers Holdings Inc. Following Lehman Brothers' Holdings Inc. financial troubles, both the parent company and its European subsidiary were granted protection against their creditors on September 15 and September 19, respectively. As a result, many investors who had purchased these Lehman Brothers bonds and structured products are currently exposed to substantial losses on a pan-European scale.
Following the suspension of payments, numerous investors in Lehman Brothers products contacted Deminor with the request of federating Lehman Brothers European creditors and assisting them to recover their losses.
Many of the financial instruments issued by Lehman Brothers were placed with retail investors through the networks of European retail banks. The Lehman Brothers financial instruments were repackaged as traditional savings or insurance products of the European retail banks and were not sold as corporate bonds with risk exposure to a highly leveraged American investment bank. In many cases, the European banks seem to have made misrepresentations about the risk profile and guarantees attached to these instruments when promoting them with their retail clients. In various cases reported to Deminor, basic rules relating to risk spreading have not been observed. Moreover, the banks have not kept their clients informed about the worsening risk profile of Lehman Brothers throughout 2007 and 2008. European-wide MiFid rules seem to have been violated on a massive scale.
Deminor will group European bondholders and owners of structured products (including insurance products) issued by Lehman Brothers Treasury Co. B.V. Deminor will start immediate action in order to safeguard and protect the rights of these investors within the framework of the insolvency proceedings of Lehman Brothers Treasury Co. B.V. in the Netherlands and Lehman Brothers Holdings Inc in the USA. Deminor will also file actions against those intermediaries who have distributed bonds and structured products on the European market and have failed to comply with MiFid requirements. Investors can register on-line and input their transaction data through Deminor's web site.
* * *
Contact Person:
Erik Bomans
Tel. : +32.2.674.71.10
About Deminor
Deminor is a company specialising in investor protection services for European investors. Throughout its local offices in various European countries, Deminor assists investors in protecting their rights and recovering their assets. Deminor also offers corporate governance and active engagement services to institutional investors. It manages a focused corporate governance fund (DAGF) on behalf of private and institutional investors. It offers corporate finance services to minority shareholders in non-listed companies. For more information about our services and pending cases, please visit our web site www.deminor.com.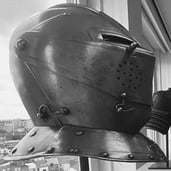 Written on Oct 2, 2008 by
Deminor helps businesses and investors monetise legal claims.