The list proposed by Deminor forms a credible alternative towards the list proposed by the company.
Deminor already previously proposed to vote against the candidates proposed by the current board of directors of Fortis, under the chairmanship of Mr. Etienne Davignon, with the exception of Mr. Louis Cheung (for whom Deminor proposed to abstain).
Deminor has now proposed an alternative list of directors and demands that this list be submitted to a shareholder vote at an extraordinary shareholders' meeting. For more information about the proposed candidates and their CV's, please read our press release of November 28, 2008 (see below).
The list has already received the support of VEB and has been welcomed favourably by various important shareholders of Fortis.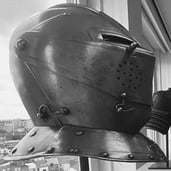 Written on Nov 28, 2008 by
Deminor helps businesses and investors monetise legal claims.