Next Friday, July 18, Test-Achats and Deminor will meet Mr. Jean-Paul Servais, president of the CBFA, the Belgian market regulator, after they had already submitted the Fortis case to the CBFA on July 3.
Test-Achats and Deminor addressed today a letter to the CBFA in which they ask clarification about certain issues, like the communication of Fortis as stock quoted company, the communication about the financial position of Fortis (and the additional issues of financial instruments, including the already announced non-dilutive instruments for an amount of EUR 2 billion), and the equal treatment of all shareholders in the framework of capital increases.
Test-Achats and Deminor hope that the CBFA will contribute to receiving a prompt and complete answer on these questions in order to restore investors' confidence.
Test-Achats and Deminor expect in any case that the CBFA will invite Fortis to more transparent communication and to take precautionary measures like the calling of an extraordinary shareholders' meeting.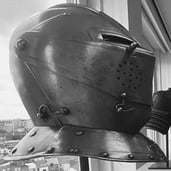 Written on Jul 16, 2008 by
Deminor helps businesses and investors monetise legal claims.