At the occasion of third anniversary of the revelation of the Madoff scandal, Deminor held a presentation today to the world-wide press and investor community about the achievements and challenges ahead for investors in funds with Madoff exposure.
Deminor also presented its open letter to Mr. Luc Frieden, Minister of Finance of Luxembourg, signed by more than 700 investors and financial advisors.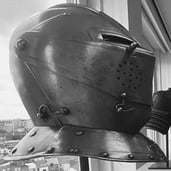 Written on Dec 12, 2011 by
Deminor helps businesses and investors monetise legal claims.