Malte Stübinger brings additional experience and expertise in commercial, securities and antitrust litigation to help grow Deminor's presence in the German litigation funding market.



Deminor is pleased to announce the opening of an office in Hamburg and the appointment of Malte Stübinger as Senior Legal Counsel. Malte will join the existing team dedicated to the German litigation funding market consisting of Felix von Zwehl, Bruno Wagner and Jasmin Hansohm.
The opening of the German office and the addition of Malte to the team come at a time of significant growth in demand for Deminor's litigation funding services in Germany. Both developments underscore our commitment to further expand our activities in this market.
Malte is a qualified attorney (Rechtsanwalt) in Germany and an experienced commercial litigator. He has worked on a broad range of domestic and multinational matters with a particular focus on cross-border securities litigation and antitrust damages disputes. He was previously a Senior Associate at Latham & Watkins in the firm's Litigation & Trial practice.
He had also been working with the renowned Max Planck Institute for Private International Law for six years. His PhD-thesis analyzed civil liability for aiding and abetting market misrepresentation in Germany and the United States.
About Deminor
Our mission is to restore justice for our clients. Deminor funds and supports individual and group litigation to maximize recoveries for its clients. We are proud of our +80% track record. Our interests are aligned with those of our clients through our transparent and flexible funding structures based on a balanced sharing of risks and potential returns. Our 30+ professionals are located in our offices in Brussels, London, Luxembourg, Milan, Hamburg, Hong Kong and New York.
For further information, please visit: www.deminor.com/drs
Malte can be contacted directly at malte.stuebinger@deminor.com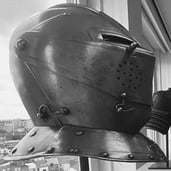 Geschreven op 04 mei 2021 door
Deminor helps businesses and investors monetise legal claims.