Public and private enforcement of antitrust laws both serve the same purpose: the sanctioning and prevention of illegal anti-competitive behaviour. In contrast to private businesses and consumers however, national authorities and the European Commission have special powers and procedures to investigate and detect antitrust infringements and to obtain valuable evidence.
To balance this "inequality of arms" between public and private entities, several mechanisms have been put in place for victims of an infringement. One of these mechanisms is to help victims prove an infringement: if a public authority decides that an infringement occurred, this is an established fact that can no longer can be contested before the civil courts.
Challenges for victims
Some serious challenges for victims still remain, however, and these generally revolve around gathering evidence about the scope and impact of the infringement. Claimants may find some (but not all) information in the decisions published by the authorities, but the evidence on which the decisions are based is generally not available. This is even more likely to be the case if the Commission enters into a settlement with the infringing parties. Often such a settlement allows the infringing parties to limit the amount of information revealed in the Commission's decision. A big difference between Europe and the US, is that in Europe generally the concept of evidence production related "pre-trial discovery" is unknown.
The Antitrust Damages Directive, which had to be implemented in national legal systems of all European Union member states by 27 December 2016, aims to facilitate access to evidence for victims of EU antitrust law infringements. Member states must ensure that national courts are able to order defendants or third parties to disclose relevant evidence that is available to them. The Commission itself however concluded that:
It is very important that national courts strike the right balance between the claimants' right to access information and the right of information owners to protect confidential information.
Since national courts are often not sufficiently experienced with the matter at hand, the Commission spotted two important risks. Firstly, national courts (too often) refrain from ordering disclosure of confidential information which could impede the possibility to successfully claim damages. This is against the main objective of the Damages Directive. On the other hand, inexperience could also lead courts to order full disclosure of confidential information which could undermine the rights of parties and third parties to confidentiality (for example in terms of trade secrets). These are the most pressing risks of unlimited "fishing expeditions" versus "underdisclosure" of confidential and commercially sensitive information
Communication for national courts
To support national courts in finding the right balance, the Commission published a draft, non-binding, Communication for national courts on 29 July 2019. This draft guide aims to assist national courts dealing with disclosure requests in private damages actions. The guide specifically seeks to assist national courts in selecting effective protective measures considering the specific circumstances of the case, the type and degree of sensitivity of the confidential information, as well as other relevant considerations. Currently a public consultation is ongoing and stakeholders are invited to comment on the Communication by 18 October 2019.
It is clear from the Commission's draft Communication, national case law and the comments by the Commission, that evidence presentation and full access to evidence will not be "a given" for victims of cartels and other anti-competitive behaviour.
Deminor will keep you informed about the final version of the non-binding Communication and any developments related to this matter.
Deminor regularly informs its clients about possible cartels and other anti-competitive behaviour. We advise you on which documents and information you should keep to ensure maximal chances of compensation for damages resulting from the competition infringements. Should you have any questions, please do not hesitate to contact us.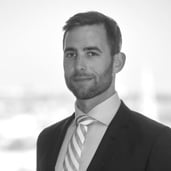 Written on October 9, 2019 by
Responsible for the Dutch market. Co-responsible for group-wide investment recovery cases. Head of research for Dutch collective proceedings and settlements.