The EU General Data Protection Regulation (hereinafter referred to as "GDPR") was approved by the EU Parliament on 14 April 2016 and becomes enforceable from 25 May 2018. The GDPR replaces the Data Protection Directive 95/46/EC and aims to harmonize data privacy laws across Europe, to protect and strengthen EU citizens' data privacy and to revise the way European organizations approach this issue.
GDPR applies to all companies that process the personal data of data subjects, who reside in the European Union, regardless of the processing company's location. Some of the GDPR's most important rules regarding the rights of data subjects, i.e. EU citizens, involve their right to obtain confirmation from the data controller as to whether or not their personal data is being processed, where such data is stored and for what purpose it is used and/or processed. Data subjects now expressly have the right to access and rectify their personal data, and the company in control of the data is required to provide citizens a copy of their personal data being processed, in an electronic format and free of charge.
At Deminor we care deeply about the protection of our clients' data and we control and process significant amounts of sensitive personal client data on a daily basis, making this an important issue for us.
We have taken and are continuing to take all necessary measures to make sure we are compliant with new applicable regulations to be up to the required standards. Until now, this has included an assessment of our current capabilities, and the design of new policies to be compliant. We have implemented a number of information security measures, conducted a Privacy Policy update and made amendments to a number of external contracts. Going forward, we are taking all necessary measures to operate and sustain our data protection policies.
Guaranteeing that our clients' data is protected, now and in the future, is our prerogative.
If you would like to receive further information about Deminor's compliance with GDPR and/or Deminor's updated Privacy Policy please contact our back office via email at drs@deminor.com or via telephone at +32 2 674 71 33.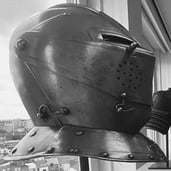 Written on April 18, 2018 by
Deminor helps businesses and investors monetise legal claims.