The Mexican Congress is likely to approve new rules that will create a minority shareholder collective action intended to protect the rights of minority shareholders in specific circumstances.
Mexico is set to enact a special set of rules aimed at protecting the rights of minority shareholders in the context of the acquisition of a publicly traded company when:
a public tender offer has not been made for their shares in accordance to applicable law, or

the controlling interest is acquired by a third party in violation of their rights.
To achieve this purpose, the new set of rules will provide for a special securities collective action (acción colectiva en materia bursátil) that will enable minority shareholders to.
Key features
The proposed group action will enable affected shareholders to concentrate claims within a single judicial procedure rather than having to seek individual protection. This legal mechanism can be sought after when in the acquiring party does not respect the rights of minority shareholders in the context of a takeover bid and the process provided for under applicable securities laws and regulations. To initiate or join this new claim, affected shareholders are not required to comply with a minimum ownership threshold.
The new set of rules encourages interested parties (minority shareholders and acquirors) to reach a settlement agreement to end the dispute and intends to ensure that the affected shareholders receive a fair compensation for their investment, including the right to receive the same purchase premiums as the majority shareholders.
To enact this special group action a new chapter will be added under the existing collective actions framework provided under Mexican legislation.
What are affected shareholders able to claim?
Affected shareholders can claim the nullity of the acquisition and any agreement to execute it that is non-complaint with applicable securities laws. Shareholders would also be able to claim any damages that the illegal acquisition could or would have caused.
What does this mean for investors?
Previously any securities-related litigation would have to be made under the general class action framework which is not tailormade for investors in the capital markets. The new class action will become the first securities-related class action mechanism formally included within the Mexican legal system.
Due to its special nature, there is no minimum group threshold or ownership percentage required to initiate or join this special action.
Albeit the new class action has a limited scope (i.e., protecting shareholder rights in a public takeover context), it is the first securities-related group action in the country and as such should be viewed as a first step in the implementation of comprehensive investor protection mechanisms in the country.
The class-action system in Mexico is relatively new (it was enacted in 2012) and is yet to fully prove its effectiveness, however, the creation of this special type of class action represents a step forward in the framework available for investors to seek relief in the country.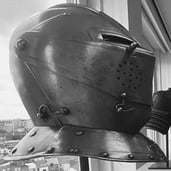 Written on April 26, 2019 by
Deminor helps businesses and investors monetise legal claims.