Deminor has recently diversified its business strategy with the addition of a general commercial and arbitration litigation funding line, in tandem with opening a permanent presence in London. In this context, Deminor aims to pursue new funding opportunities across the value spectrum in the bilateral claims space, whilst remaining responsive to its pre-existing institutional clients' needs in their local markets.
We believe our experience in funding class actions globally can be leveraged in our new business line of commercial litigation and arbitration funding to optimise outcomes for pre-existing clients. Such a service can add meaningful value to institutional clients' recoveries in 1-to-1 settings. Critically, Deminor can remove the unpredictability of legal costs from clients' balance sheets and actively manage claims to their successful conclusion. This helps to ensure client resources are not diverted away from internal corporate development.
We envisage a number of areas where institutional clients may confront bilateral claims that can have their value unlocked and risk mitigated. Operating in emerging markets, for instance, can sometimes result in unpredictable outcomes such as expropriations of assets. In these types of scenarios, Deminor can assist with both lining up the appropriate legal team and ensuring an effective strategy is implemented to pursue investor treaty claims to restore lost value.
Institutional investors in growth mode may equally find themselves embroiled in contentious M&A scenarios. Large-scale mergers and acquisitions can often involve subsequent litigation, particularly in the United States. When corporate management teams are preoccupied with the post-acquisition integration of multiple companies, there may be little appetite to invest time or financial resource in litigation. This is precisely the type of scenario where an activist litigation funding partner can add value, both in terms of its non-recourse funding proposition and its team of industry experts to navigate the claim strategically and cost effectively.
With experience in challenging clauses in M&A transaction documents and addressing shareholder claims, minority shareholder losses and claims against third-party advisors, Deminor can assist institutions recover lost value in a wide variety of situations.
Interested clients should take note of the typical steps for the funding life-cycle of a claim below. Steps 1-5 can be completed within a 4-week timeframe to enable the client to efficiently pursue its claim.
Steps from initial contact to closing the deal
Client submits funding request
NDA is signed
Free initial assessment – three-tiered due diligence process: (i) first assessment, (ii) second phase full due diligence, (iii) Deminor Investment committee decision
Funding proposal shared
Negotiation and signing of litigation funding contract (if funder accepts the claim)
Litigation process
Execution of the settlement or of the court judgment
Funder is paid
Case is closed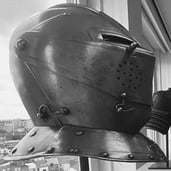 Written on June 28, 2019 by
Deminor helps businesses and investors monetise legal claims.