In a decision published on 13 July 2018, the Court of Amsterdam declared the €1.3 billion Amended Fortis Settlement that Deminor Recovery Services reached with Ageas SA/NV and other claimant groups generally binding.
Deminor Recovery Services ('Deminor') advises and represents over 5,000 retail and over 500 institutional Fortis investors who sought to claim damages for the losses suffered on their Fortis shares. Fortis had allegedly made misrepresentations in the period between the formal announcement of the takeover of ABN Amro in May 2007 and the collapse of the Fortis Group early October 2008. Deminor filed a court action before the Court of Commerce of Brussels early in 2010 on behalf of its clients.
In March 2016 Deminor reached a €1.2 billion agreement ("the 2016 Settlement") with Ageas SA/NV ("Ageas", formerly known as Fortis SA/NV) and other claimant groups. The 2016 Settlement was the largest of its kind in the field of European securities litigation and provided for a compensation of losses suffered by investors on their investments in Fortis shares during specific time periods in 2007 and 2008.
The 2016 Settlement was submitted to the Court of Appeal of Amsterdam (the "Court") in order for the Court to declare it generally binding in accordance with the Dutch law on collective settlements of mass tort claims ("Wet Collectieve Afwikkeling Massaschade" or "WCAM"). In June 2017 the Court made comments on the proposed 2016 Settlement and recommended that the parties amend the agreement to take the Court's comments into account.
In December 2017 an amended settlement agreement was entered into between Deminor, Ageas and the other claimant groups ("Amended Fortis Settlement") and the Amended Fortis Settlement was subsequently submitted to the Court for approval. Under the terms of the Amended Fortis Settlement, the total settlement amount was increased by a further €100 million bringing it to a total of €1.3 billion.
Deminor played a leading role in the negotiations that led to the 2016 Settlement, the Amended Fortis Settlement and in the proceedings that led to the Court's general binding declaration.
The Court published its decision to declare the Amended Fortis Settlement generally binding on 13 July 2018. This represents a significant step forward in the recovery process, enabling investors in Fortis shares, including those assisted and represented by Deminor, to benefit from a fair compensation for their losses.
If you are not yet a Deminor client in the Fortis case and would like to learn more about this settlement and whether you could benefit from it, you can register free of charge on our secure web site www.mydeminor.com. This will grant you access to all information and the terms and conditions of Deminor's services. Please note that registration on our website www.mydeminor.com is only possible for persons who are not considered professional, institutional or qualified investors. In case you fall under any of these categories, we kindly invite you to contact Deminor directly by e-mail (drs@deminor.com) .
If you already are a DRS client, you will be updated through our client updates. Currently you do not have to undertake any action. Instructions will follow from our side.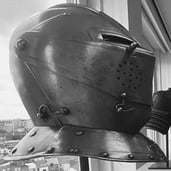 Written on Jul 13, 2018 by
Deminor helps businesses and investors monetise legal claims.