Deminor publishes an opinion on whether private investors can be compensated when taxpayers' money is used to rescue banks in the European Union. How to find the right balance between the need to orderly restructure financial institutions, protect investors against misrepresentation and safeguard the principle of equal treatment embodied in the Charter of Human Rights of the European Union? Read the opinion here on our Investor Protection Blog.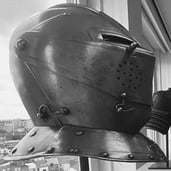 Written on Mar 1, 2018 by
Deminor helps businesses and investors monetise legal claims.