Charles Demoulin, Deminor partner, will be a speaker at the 25th Annual IBA Global Insolvency and Restructuring Conference in São Paulo on 20 May 2019.
He will address the issue of litigation funding in insolvency proceedings as part of a panel discussion. The full programme of the conference is available here: https://www.int-bar.org/Conferences/conf938/binary/938-Sao-Paulo-Insolvency-2019-programme.pdf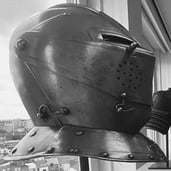 Written on May 13, 2019 by
Deminor helps businesses and investors monetise legal claims.