On 5 May 2019, the Shanghai Financial Court, established in 2018 and specialised in financial cases, held Founder Technology Group Co. Ltd, a Chinese IT company, liable towards investors on the basis of false securities statements.
The Court's decision follows a report from the local regulatory commission (China Securities Regulatory Commission) of May 2017, concluding that the company withheld from investors important financial information in its 2004 to 2015 financial statements.
This case, involving thousands of investors, is the largest securities claim to be decided by the Shanghai Financial Court since its creation.
It has been selected by the court as a so-called model judgment. Pursuant to local law, courts may select "model cases", which are representative in their facts and their interpretation of the law. Once decided, these cases will serve as a basis for other cases with similar facts and legal issues. Parties to such similar cases will have the possibility to settle their disputes via mediation based on the court's decision in the model case.
The purpose of the model judgment mechanism is to ease the burden on courts dealing with securities claims. Under ordinary court procedure, each case filed by an investor is reviewed individually, which presents a challenge to the relevant court, as investment in Chinese companies is often characterised by many investors with small investment values. Accordingly, many separate claims are filed by investors and treated individually in the court system. With this new mechanism, the court issues a ruling on one case and its decision applies to all similar cases.
This is an important step in the evolution of the Chinese securities litigation landscape, confirming the great opportunities ahead for institutional investors.
If you have any question, please feel free to contact: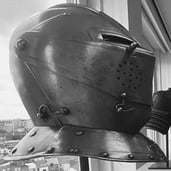 Written on Aug 20, 2019 by
Deminor helps businesses and investors monetise legal claims.