Deminor has been contacted by a group of institutional investors following the announcement made by Credit Suisse that its insured supply chain fund exposed to Greensill

(1)

will be suspended and then liquidated because of the "reduced availability of insurance coverage for new investments"(2)

.



This announcement came as a shock to investors who thought to have invested in underlying assets that were "fully insured" according to the very own words of Credit Suisse (3) and as such in an investment product that was marketed by Credit Suisse as an alternative to cash and money-market funds, with a risk rated 1 on a scale of 7 and a rating "A+"(4).
Pursuant to a decision rendered by the Supreme Court of New South Wales on 1 March 2021, it became apparent that the main insurance company decided during the summer 2020 - at its own discretion - not to renew the insurance policies with effect as from 1 March 2021. This important decision by the insurance company was not communicated to the investors, while the insurance cover was a key feature of the investment proposed by Credit Suisse.
The risk factors mentioned in the prospectus do not indicate that the insurance companies have the option - at their own discretion - not to renew the policies. If the insurance is limited in time with possible roll-over at the discretion of the insurers, this should have been clearly mentioned as a separate risk factor so investors would have been made aware that the protection was relative and the product not "fully insured" as promoted by Credit Suisse.
At this stage of our investigation, our main question is the following: why has Credit Suisse continued to market this fund as a fully insured product and a low risk investment in light of the decision made by the insurance companies during the summer 2020 not to renew the insurance policies? Once the main insurance company pulled out, the risk profile of the fund dramatically changed overnight compared to what was promoted earlier by Credit Suisse, investors were however not informed accordingly and in due time.
Credit Suisse stated that it was only informed about the cancellation of the insurance policies in February 2021. This seems to be potentially either untrue or an indication of gross negligence since Credit Suisse set up and managed the fund and was privy to Greensill, having lent USD 140 m in anticipation of an IPO advised by Credit Suisse. Furthermore, the concentration of risks on certain counterparties and various related party transactions between Greensill, Softbank's Vision Fund, Gupta's businesses and Credit Suisse require further clarification.
We are currently reviewing at the request of several institutional investors the legal options available to recoup the losses suffered.
(1) "Credit Suisse (Lux) Supply Chain Finance Fund", incorporated in Luxembourg
(2) https://www.credit-suisse.com/lu/en/asset-management/news-and-insights/fund-news/cs-asset-management-winds-down-its-supply-chain-finance-funds.html
(3) See the newsletter of June 2020: "The portfolio remains well diversified, with more than 200 different obligors reducing counterparty risk and, on top, is fully insured".
(4) Interestingly enough, the assigned rating was not based on the quality of the underlying assets, but rather on the rating of insurance company covering the credit risk.
***
About Deminor
Established in 1991, Deminor is a litigation funder with expertise and a proven track record in collective securities actions. Deminor currently represents c. 300 leading institutional investors on high-profile cases such as Volkswagen (Germany), Danske Bank (Denmark), Steinhoff (the Netherlands/South-Africa) and c. 5.000 investors impacted by the Madoff fraud. We have built an unmatched track record over the past 25 years and have been able to obtain for our clients an average recovery ratio of 42.6% and a positive outcome in 81% of the concluded recovery cases.
For more information about our investment recovery practice: https://drs.deminor.com/en/investment-recovery
Contact:
Edouard Fremault
Partner
edouard.fremault@deminor.com

© Deminor Recovery Services (Luxembourg) SA, 2021

*Deminor is a trade name of a group of companies that consists of Deminor Recovery Services (Luxembourg) SA with registered office at 1 rue Jean-Pierre Brasseur, L-1258 Luxembourg and its subsidiaries in Belgium, France, Italy, the United Kingdom, the USA, and Hong Kong. Our services may vary from country to country depending on local regulations, as set forth in our contracts of services. Please get in touch to discuss the services we can offer in your jurisdiction.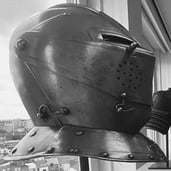 Written on Mar 11, 2021 by
Deminor helps businesses and investors monetise legal claims.