Deminor and the Uruguayan law firm BRAGARD organize a joint Webcast on recovery actions for investments and investors in Latin America.
On 14 June 2018, Deminor and BRAGARD will hold a joint webcast presentation on recovery options for (foreign) investors in Latin America and the possibility for Latin American investors to participate in foreign recovery actions.
Institutional investors from around the world invest a large portion of their assets in Latin American companies. Conversely, investors from Latin America have significant exposures to global markets outside of their home countries. But when they suffer losses on their foreign investments as a result of misconduct or other types of wrongdoing, they are all confronted with the same challenge: how to make sure that they do not forgo a valuable option to recover their losses? The growing flow of cross-border investments into and from Latin America makes it highly relevant for local and foreign investors to fully understand this challenge and identify the solution(s).
Click here to register for the webcast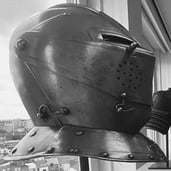 Written on Jun 1, 2018 by
Deminor helps businesses and investors monetise legal claims.