In a recent article published in Money Today, a leading South Korean business magazine Deminor's Asian representative Olivia de Patoul discusses the importance of ESG in Asia, particularly in South Korea. Deminor has been active in Asia since 2012.
The article explains how compliance with corporate governance is necessary for companies to attract institutional investors and elaborates on the important role of investors in that regard. Olivia says:
In order for companies to better comply with ESG (Environmental, Social, and Corporate Governance) principles, it is important that investors take responsibility. If investors do not take action when they suffer damages related to their investments, such as a stock drop due to bad management, they send the wrong message to the market.
South Korea is an important market for institutional investors around the world. However, the lack of weight given by some South Korean companies to compliance with ESG principles may prevent foreign investors from investing in the local financial market. However, legal reforms are currently being implemented and the article underlines that more and more South Korean companies are becoming aware of the need to adapt to international corporate governance standards.
The power to change companies lies with their investors. They can emphasise the need to comply with corporate governance rules but more importantly, thanks to recovery actions, they can hold companies and management teams accountable when they are involved in corporate misconduct. This is possible in South Korea where the law allows investors to seek damages against a company and its management in case of losses due to misconduct. Olivia concludes that:
Investor litigation is a very effective way to secure responsible investments and our role is to help investors not only recover economic losses through legal action, but also to hold wrongdoers accountable for their acts and help improve corporate governance.
Please see here for Deminor's first comment on the South Korean market.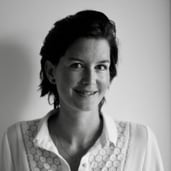 Written on Jun 10, 2020 by
Senior legal counsel at Deminor responsible for the Asia Pacific Region.