Deminor has actively contributed to the report Doing Business 2013 – Smarter Regulations for Small and Medium-Size Enterprises, a co-publication of The World Bank and the International Finance Corporation.
The report investigates the regulations that enhance business activity and those that constrain it. Doing Business presents quantitative indicators on business regulations and the protection of property rights that can be compared across 185 economies—from Afghanistan to Zimbabwe—and over time.
Regulations affecting 11 areas of the life of a business are covered: starting a business, dealing with construction permits, getting electricity, registering property, getting credit, protecting investors, paying taxes, trading across borders, enforcing contracts, resolving insolvency and employing workers. Data in Doing Business 2013 are current as of June 1, 2012. The indicators are used to analyze economic outcomes and identify what reforms of business regulation have worked, where and why.
The report was launched with great success and extensive media coverage.
You can download the report from this website: http://www.doingbusiness.org/report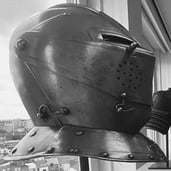 Written on Jan 18, 2013 by
Deminor helps businesses and investors monetise legal claims.