On 5 October 2017 Deminor filed, on behalf of around 25 institutional clients, a claim against Morgan Stanley and Carnegie in Denmark. The claim is a claim for damages and relates to the losses suffered on investments in OW Bunker shares from the initial public offering (IPO) of OW Bunker in March 2014 up until the company's bankruptcy early November 2014.
The complaint is essentially based on prospectus liability. Both investment banks are held liable for the role they played in the context of the preparation, organization and implementation of the initial public offering (IPO) and the breach of their duties as professional financial advisors.
Besides the action filed against Morgan Stanley and Carnegie, Deminor's clients preserved their rights towards numerous other parties that were involved with OW Bunker's IPO and the period up until its bankruptcy, including the company itself, its management, Altor as pre-IPO seller and Deloitte as OW Bunker's auditor.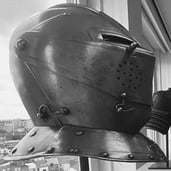 Written on Oct 6, 2017 by
Deminor helps businesses and investors monetise legal claims.