Deminor has reached an agreement with Ageas NV/SA pursuant to which Ageas will pay an amount of EUR 1,204 million to eligible shareholders covered by the settlement.
The parties intend to submit the settlement agreement to the approval of the Amsterdam Court of Appeal.
Deminor will keep its clients closely informed about the steps that need to be taken in order to benefit from the settlement.
Investors who are not clients of Deminor and who would like to use Deminor's services in order to participate in the settlement are invited to register on our secure registration platform MyDeminor.com.
For more information about the settlement, please click here.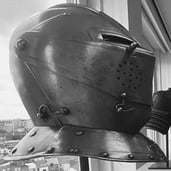 Written on Mar 14, 2016 by
Deminor helps businesses and investors monetise legal claims.