On 20 September 2015, Volkswagen publicly admitted that it had installed so-called 'defeat devices' in various car models sold in the United States as from 2009. This was followed by another admission on 22 September 2015 that the same device had been installed in 11 million cars worldwide. The company set aside a provision of 6.5 billion EUR to cover the costs of the scandal. The real cost of fines, recalls, and other directly and indirectly related costs may turn out to be much higher. Since the disclosures regarding the emissions scandal, the Volkswagen stock price has lost approximately 40%. Deminor has been contacted by various clients and contacts from across the globe in connection with the Volkswagen scandal. This has led to an in-depth investigation which was concluded today.
Official documents released by US authorities show that VW already knew about the investigations as from mid-2014 and that the company admitted to the breaches on 3 September 2015. Furthermore, according to press reports, an employee alerted VW's management about the manipulation of emission tests in 2011 and a supplier warned Volkswagen that the use of these defeat devices in cars on road is illegal in 2007. VW informed the market as from 20 September 2015 only. Deminor has conducted an in-depth analysis of the case in close cooperation with outside counsel and concludes that there are grounds for investors to seek a recovery of losses from Volkswagen. Interested investors are invited to contact Mr. Bruno Wagner at the Deminor Luxembourg office (Bruno.wagner@deminor.com, +352 264 41 225) and Mrs. Maria Cecilia Faget Brünner in the Brussels office (Cecilia.faget@deminor.com, +32 2 674 71 33). The deadline for registration is 31 January 2016.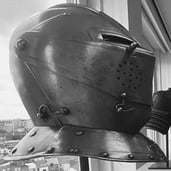 Written on Oct 6, 2015 by
Deminor helps businesses and investors monetise legal claims.