European investors have been excluded from US securities class action against American defendants. Deminor is grouping investors with the objective of recovering maximum damages through European actions
A group of European institutional investors advised by Deminor is in the process of filing a collective action in Europe to recover the losses they suffered on their Parmalat investments.
The action will be filed against the auditors - Deloitte Touche (U.S. and International) and Grant Thornton (U.S. and International) -, and against the banks - Citibank, Bank of America, UBS, Nextra, Morgan Stanley and Deutsche Bank. Back in 2005, Deminor already filed an action against Deloitte Touche and Grant Thornton in Italy on behalf of a group of approximately 3,000 private investors.
Until recently, European investors have been seeking to recover these losses through a U.S. class action. The judge overseeing the class action has now, however, excluded European investors from most of the claims pending in the U.S. proceedings for jurisdictional reasons. For this reason, European investors have no other choice but to seek recovery through a European action. We are now offering the possibility to all European investors to join our action and to benefit from any award of damages or settlement that we may obtain.
For more information, please visit the damage recovery section of this web site and select "Parmalat".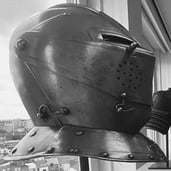 Written on Mar 27, 2008 by
Deminor helps businesses and investors monetise legal claims.