Deminor deplores that European investors have been deprived of their right to enforce their claims derived from EU law before the Luxembourg courts. In order to maximize their chances of recovery and avoid the negative consequences of claw-back claims initiated by the U.S. trustee Irvin Picard against Luxalpha, Deminor encourages investors to directly sue the fund itself. Deminor will vigorously continue to defend its clients' rights in various cases it filed before the Luxembourg courts against Luxalpha and its service providers.
Deminor takes notice of today's ruling of the Tribunal d'Arrondissement de Luxembourg (Luxembourg first-instance court) declaring claims brought by individual Luxalpha investors against UBS entities and E&Y as inadmissible. The court ruled that claims against UBS and E&Y can only and exclusively be brought by the court-appointed liquidators of Luxalpha.
Deminor deplores that European investors in a Luxembourg based UCITS fund cannot have their rights derived from European UCITS legislation enforced before Luxembourg courts. Individual investors' claims are radically different from the Fund's claims pursued by the liquidators, they are based on different legal grounds and have led to losses that are different from the fund's losses. A Luxembourg court ruling appointing liquidators cannot deprive investors from their fundamental right to seek compensation for their individual losses. If this were the case, the European Union's UCITS directive, whose purpose is to "protect investors against malpractices by imposing certain minimum safeguards" by i.a. providing investors with a direct right to sue in case of losses, would be entirely deprived of its substance. Irish courts have allowed individual investors to pursue their claims in the Thema International Fund case on the basis of the same European directive, and litigation brought by investors in various other countries is proceeding.
On its website, Luxembourg's government prides itself for having turned investor protection into a top priority ("bien réglementée par une autorité de surveillance compétente et proactive, la place a développé une forte culture de protection de l'investisseur"), but more than one year after revelation of the Madoff fraud, the financial community can reasonably question the seriousness of these statements and the implementation of EU regulations in Luxembourg.
Deminor reminds that the US trustee of the Madoff estate (Irvin Picard) is currently looking to recoup more than USD 400 million from Luxalpha in claw-back actions. There is therefore a substantial risk that monies recovered by Luxalpha from UBS and E&Y will flow back to the Madoff estate in the US, where they may be redistributed among all funds without taking into account each specific fund's legal situation.
Deminor filed in October 2009 a lawsuit against Luxalpha on behalf of its clients for having published a misleading prospectus and approved the illegal set-up of the fund. Deminor encourages investors to file a similar lawsuit against the fund in order to recover full compensation of their losses, in order to fully exploit their legal arguments and to avoid the negative consequences of the claw-back procedure initiated by Irvin Picard. We believe that today's ruling does not affect the position of investors who have sued the fund itself.
The court did not rule on another argument that was brought by UBS and E&Y, i.e. that investors who are not registered in the share register of the fund have no legal standing ("intérêt à agir"). The court is of the opinion that it did not have to rule on this question, since the individual investor claims have been declared inadmissible on the first argument. Cases filed by individual investors in funds that are not in liquidation are therefore not affected by this ruling.
Deminor will vigorously continue to defend its clients' rights against Luxalpha's fund and its service providers. More in particular, on February 25th, 2010, Deminor served a writ of summons against UBS, E&Y and the CSSF aimed at getting disclosure of various documents which are likely to demonstrate that year after year UBS made false statements to the CSSF about the identity of the sub-custodian it had appointed to safekeep Luxalpha's assets, making it possible to have approved and keep into existence a fund that was illegal for breach of fundamental provisions of Luxembourg law.
* * *
Contact person:
Erik Bomans
T: +32.2.674.71.10
erik.bomans@deminor.com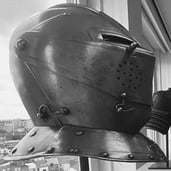 Written on Mar 4, 2010 by
Deminor helps businesses and investors monetise legal claims.