We are pleased to announce that Deminor Recovery Services (DRS) has concluded a cooperation agreement and alliance with the Uruguayan law firm BRAGARD.
Cecilia Faget, who recently joined BRAGARD, will become our representative for Latin America and our main point of contact for existing and prospective clients in the region. Cecilia worked with DRS for the previous 4 years and was closely involved in a number of successful recovery cases. With this new alliance, Cecilia and the entire team of professionals at BRAGARD will contribute to the continued development and further expansion of our services globally.
BRAGARD is a full-service law firm with its headquarters in Montevideo, Uruguay, and two further offices in Free Zone and in Asunción, Paraguay. BRAGARD is a true regional player with local expertise in a variety of areas of the law, including complex litigation and dispute resolution. BRAGARD represents the interests of several financial intermediaries, trusts, investment funds and pension funds that rely on the firm's 20+ years of experience in banking, finance and capital markets.
Over the last years, DRS has continuously broadened the international scope of its activities. We count more than 800 institutional investors and 30,000 private investors as our clients. We have assisted these clients on multiple cases throughout Europe, in Asia and in off-shore jurisdictions, in which they recovered significant amounts. As our institutional clients make investments across the world, DRS is also expanding in order to continue providing our services in as many markets as possible. We strongly believe that our alliance with BRAGARD will help us achieve this objective in Latin America. Our alliance with BRAGARD will also make it easier for investors from Latin America to participate in our recovery actions.
We look forward to working together with BRAGARD on this ambitious and promising cooperation, which will greatly benefit our existing and future clients.
Contact persons: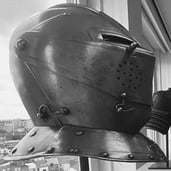 Written on May 16, 2018 by
Deminor helps businesses and investors monetise legal claims.