We are pleased to document Deminor's take on recent developments in the field of international securities litigation in the 2018 edition of our Annual Review. This year's edition offers a nuanced assessment of the evolution of securities litigation in the past year from an investor's perspective.
2018 was a year of opportunities and challenges. A key focus of the Annual Review is exploring tailored solutions to issues raised in jurisdictions where the collective actions landscape has become less straightforward.
Beyond this, the Annual Review 2018 provides insight on how making certain strategic choices at an early stage can greatly assist investors in obtaining optimal recoveries and holding corporations accountable in the long-term.
Please click here to order your copy of the "Annual Review 2018: Developments in International Securities Litigation".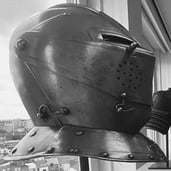 Written on Apr 23, 2019 by
Deminor helps businesses and investors monetise legal claims.