Deminor Recovery Services group ('DRS') and KBC Bank have entered into a medium term loan facility to support the growth of DRS' business activities.
DRS has strongly expanded its activities since its inception as a separate business unit of Deminor group in 2008 and its spin-off as a dedicated autonomous company operating Deminor's investment recovery services in 2014. DRS currently services the world's largest pension funds, asset managers, sovereign wealth funds, insurance companies and family offices with respect to recovering investment losses in various high-profile cases in Europe and Japan, including Madoff, Fortis/Ageas, Olympus, Espirito Santo Group and more recently Volkswagen. DRS's growth has been fueled by a combination of factors, such as an increase of the number of active recovery cases, acquisition of new clients, widening of geographical scope and successful closure of past cases.
DRS has worked in the past with third parties to fund its portfolio of cases on a non-recourse basis, including the German insurance company Roland through its subsidiary Roland Prozessfinanz. The KBC loan facility is part of a larger structural financing program that DRS will continue to develop in the future with the growth of its business activities and financial commitments.
Erik Bomans, managing partner of DRS says: "DRS has chosen KBC for its entrepreneurial spirit, speed of action and willingness to work out financing solutions tailored to its specific needs. KBC's support will help us to consolidate our position as a leading provider of investment recovery services on a global scale and to expand into recovering other types of commercial claims".
Quentin Santy of KBC Bank says: "KBC Bank is happy to support DRS' future growth by means of a tailor made solution. We consider it as our core business to support and to service Belgian companies, like DRS, and to help them succeed in their international expansion. The deal could be closed in a very short time frame due to the transparent and open communication and the short decision lines within KBC."
Contact persons:
Deminor: Erik Bomans, Tel. + 32 2 674 71 33, erik.bomans@deminor.com
KBC: Quentin Santy, Tel. + 32 2 421 52 18, quentin.santy@kbc.be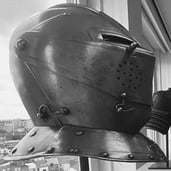 Written on Oct 18, 2016 by
Deminor helps businesses and investors monetise legal claims.