Deminor partner Edouard Fremault will speak at the CII (Council of Institutional Investors) Fall 2019 Conference held in Minneapolis on 16, 17 and 18 September 2019. As a leading US non-profit association of pension funds, foundations and endowments, CII promotes the interests of institutional investors and aims to educate members, policymakers and the public about corporate governance, shareowner rights and related investment issues.
Edouard Fremault will take part to "International Governance Developments" panel to be held on 18 September 2019.
The conference agenda can be found here: https://web.cvent.com/event/b88fabbb-586a-41b0-8756-096e63cfe693/websitePage:645d57e4-75eb-4769-b2c0-f201a0bfc6ce
For more information, please send an e-mail to edouard.fremault@deminor.com.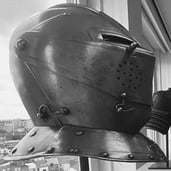 Written on Sep 2, 2019 by
Deminor helps businesses and investors monetise legal claims.