On March 14th, 2016, Deminor reached an agreement with Ageas NV/SA (formerly known as Fortis) pursuant to which an amount of €1.2 billion will be made available to eligible investors in Fortis shares covered by the settlement. The settlement is related to certain events that occurred in 2007 and 2008. This is the largest settlement of investors' claims in Europe so far.
The settlement is subject to a decision of the Court of appeal of Amsterdam declaring it generally binding in accordance with the Dutch Act on Collective Settlements (Wet Collectieve Afwikkeling Massaschade or WCAM). The procedure before the Court is still pending and the Court will hold a hearing on March 24th, 2017. As part of the WCAM procedure, the Court has approved a plan of communication to inform potential beneficiaries of the settlement. One important step of the plan of communication is the formal notification ("oproeping" in Dutch).
Please do not hesitate to contact Deminor (drs@deminor.com) in case you would have any questions about this settlement or the WCAM procedure.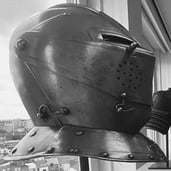 Written on Oct 11, 2016 by
Deminor helps businesses and investors monetise legal claims.