Following the announcement of the €1.2 billion settlement with Ageas (the "Fortis Settlement") on 14 March 2016, Deminor and the other parties involved in the Fortis Settlement filed today a joint petition with the Court of Amsterdam. The purpose of this petition is to seek a decision of Court declaring the Fortis Settlement binding in accordance with the Dutch law on collective settlements of mass tort claims.
The Court will review the terms and conditions of the Fortis Settlement, including the fairness of the compensation. The proceedings before the Court may take between 12 and 18 months. As a joint petitioner, Deminor will actively participate in the proceedings to obtain a decision of the Court which will bring the "eligible shareholders", including the group of shareholders advised and represented by Deminor, one significant step closer to the distribution of a compensation.
Investors who are not clients of Deminor and who would like to use Deminor's services in order to participate in the settlement are invited to register on our secure registration platform MyDeminor.com.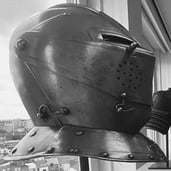 Written on May 23, 2016 by
Deminor helps businesses and investors monetise legal claims.