Deminor Recovery Services will act as an investor representative when the issuer has payment problems.
Bolero Crowdfunding Platform
is an internet platform founded by KBC that allows companies to raise capital from investors through crowdfunding.
If a company that has called on Bolero Crowdfunding fails to meet its financial obligations, for example by not paying back the promised interest or capital in time, DRS will be appointed as a mediator. Appointing a central interlocutor who can act on behalf of the investors is in the common interest of all parties. In case of payment problems, a solution must be found quickly and often there is no time to contact the investors individually and to enter discussions with them.
On behalf of the investors, DRS will strive to obtain a maximum payment of the amounts due, considering all elements of the file, including the financial situation of the company, the prospects for improvement of the situation and the possibility to take remedial measures. In doing so, DRS will always endeavour to find a negotiated solution in order to avoid further escalation and litigation.

DRS helps individuals, companies and institutional investors from all over the world to recover their economic losses caused by various types of misconduct. Given the growing success of crowdfunding and the increasing amounts of capital raised, DRS also wishes to assist these investors.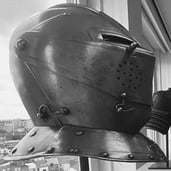 Written on Oct 3, 2019 by
Deminor helps businesses and investors monetise legal claims.