Deminor is proud to sponsor Legalcommunity Week, which will take place from 5 to 9 July 2021 in Milan.

Legalcommunity Week is an international event for business and tax lawyers, general counsel, bankers, and professionals from all over the world. It will include around 30 themed sessions with over 120 speakers who will discuss the challenges of the legal profession, changes in the market, professional innovations, and international trends.
Erik Bomans, CEO of Deminor Recovery Services, will speak at a roundtable entitled "Litigation funding: a tool for companies to smartly manage their resources" on Tuesday 6 July 2021. Further information about Legalcommunity Week, along with details of the programme and how to register for the events, can be found here.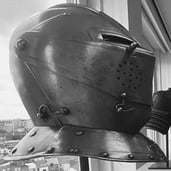 Written on Jun 10, 2021 by
Deminor helps businesses and investors monetise legal claims.