On 5 January 2016 the Court of Appeals of Amsterdam (the Netherlands) ruled in favor of a group of around 700 investors in the Fairfield funds advised by Deminor. The investors had filed claims for damages against PwC for its role as auditor of those funds and they were also seeking access to the audit files for the Fairfield funds. PwC had constantly denied and disputed the right for investors to access those audit files. The Court of Appeals rejected PwC's arguments and ordered the auditor to grant Deminor's clients access to the complete audit files related to the audits performed by PwC on Fairfield Sentry's financial statements over the financial years 2003, 2004 and 2005.
For more information regarding this court decision or the Madoff-Fairfield litigation in the Netherlands, please contact charles.demoulin@deminor.com or joeri.klein@deminor.com .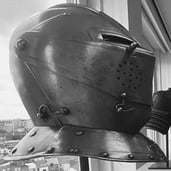 Written on Jan 8, 2016 by
Deminor helps businesses and investors monetise legal claims.