"In 2008, the Ponzi fraud orchestrated by Bernard Madoff became world news. With an estimated size of USD 64.8 billion, it stands as the largest Ponzi scheme in history.
While 14 of the culprits have since departed, with Mr. Madoff also having passed away in prison at the age of 82, a recently released Netflix series titled "Madoff: The Monster of Wall Street" illustrates that for many, this tragedy is far from forgotten. This reality also applies to our 4,000 clients that fell victim to the Madoff fraud. A large majority of our clients are retail investors, and they saw their investments disappear overnight.
My colleague Valentin Orts and I, alongside many of our colleagues at Deminor, have worked intensely in the past nine years to get our clients' money back. While initially, there was no sight of any meaningful recovery for them, today our clients have recovered 88.35 percent of their losses. We expect that they will end up with a recovery ratio of slightly over 90 percent by the end of 2023."
"Deminor's approximately 4,000 clients that fell victim to the Madoff fraud have now reached a recovery ratio of 88.35% "
Background
November 2013 marked the beginning of Deminor's Madoff Victim Fund ("MVF") claim filing and monitoring project.
In less than 2.5 months, around 4,000 claimants residing in 46 countries on over 6 continents retained Deminor to assist them with collecting the required documents and information, alongside filing their claims with the MVF.
The MVF itself was created through the efforts of the U.S. Attorney's Office, which successfully forfeited a series of assets involved in the securities fraud. The fund began its activity with capital amount of USD 2,35 billion in November 2013.
The fund's capital was further increased to over USD 4 billion in January 2014, due to additional proceeds materializing from a payment by JP Morgan Chase Bank. This payment was part of a settlement agreement reached between the bank and the U.S. Department of Justice to avoid criminal charges.
Eight Rounds of Distributions in Five Years
It was not until November 2017 that the first round of distribution of the loss recovery occurred, with an initial distribution arriving at 25%. Seven more rounds of distributions have since followed, with the latest round being commenced in September 2022.
This last round has brought our clients to an 88.35% loss recovery.
Shown in the graph below is data from the MVF website that illustrates the various rounds and loss recovery percentages.
Anticipation of the Ninth and Final Round
We expect that a ninth round of distributions will commence before the end of 2023. This will likely be the last, final round of distributions from the MVF. After this distribution, it is likely that the MVF project will come to an end.
This final round is expected to bring our clients to a recovery ratio of slightly above 90 percent.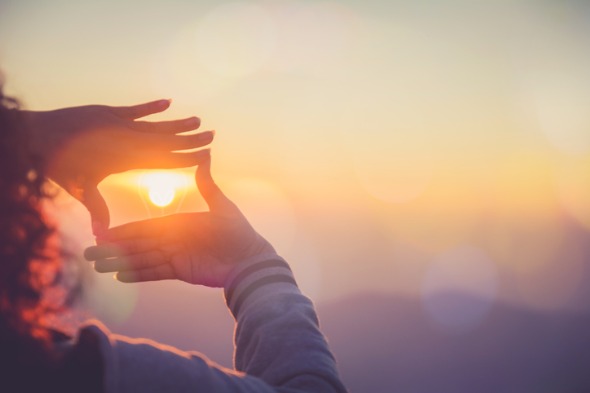 Heartwarming Messages from Deminor Clients
The MVF project has been a long journey for both our clients and ourselves.
Due to Valentin and I having remained in personal contact with a vast majority of our clients on this project, we have learned about their personal stories and the real-world impact that the fraud had on so many lives.
We are extremely thankful for the trust that our clients have placed in us over all these years and very grateful for the results that we have been able to achieve for them.
We are proud and honored to share some of the heartfelt messages that we received from our MVF clients over the years in response to the recoveries that we obtained on their behalf:
"I hereby thank you again, for your efforts, because I never thought I would get so much back"

"I thank you for the information, and at the same time, I congratulate all the DEMINOR staff for the results achieved. Special thanks to you for your assistance and attention all these years to me. "Hope is the last to die... A dear and affectionate greeting."

"It was a pleasure working with you, always kind, helpful and effective. I will remember it with great fondness."

"Thank you all, and congratulations on a great job. I am very pleased with what I received."

"Thank you very much, result of Deminor is amazing again."

"I want to take the chance to sincerely thank you for your professional and amicable way to treat my case, as from we started to communicate directly. You understood my personal problems and handled, I believe, my matters with a special touch taking into consideration my serious situation. I also want to make a special thanks for your trust and comprehension (...). You have no idea how important this was. Once again THANK YOU. I will never forget this."

"Thank you for your kind mail. I only wanted to inform you that yesterday I received the check. And as always it is difficult to deposit in my country. I'm so grateful to you and of course to all Deminor's team for the help you gave me during these last years. (...) Best wishes and keep taking care."
Such heart-warming messages mean the world to us at Deminor.
The impact our work has on the lives of our clients inspires us to continue our mission: providing access to justice and restoring the balance for anyone who becomes a victim of fraud or other forms of corporate wrongdoing.
Deminor will extend its assistance to its MVF-clients to ensure that they will continue to receive compensation in the next round(s) of distributions.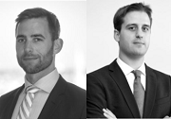 Written on Mar 17, 2023 by
Joeri Klein is General Counsel Netherlands, Valentin Orts is Senior Associate Damage Assessment at Deminor.