Several press articles report on the existence of negotiations between Belgium and China. The Belgian Government would have given comfort regarding the possibility to claim compensation for Ping An's losses in connection with the Fortis case. This position would influence the decision by Ping An as Fortis' largest shareholder to approve the transactions which are subject to a vote at the extraordinary general meeting (EGM) of Fortis on 11 February 2009 and could therefore influence the outcome of this EGM.
We are deeply worried by those reports. If it appears that compensations or guarantees of any kind would have been given, we consider that it would correspond to a serious violation of the fundamental principle of equal treatment of all Fortis shareholders. We strongly condemn any situation where one shareholder would be privileged above the others, especially under the current circumstances. We therefore request immediate explanations on those negotiations and full disclosure of any such agreement, guarantee, compensation and/or other commitment whatsoever. We also request that the questions asked to the Belgian Government by Ping-An be disclosed, as well as the answers that have been given.
During today's meeting, we also discussed about the forthcoming EGM and the information that has been provided to shareholders over the last few days. All participants deplored the many contradictions, the complexity and the biased nature of the information communicated by Fortis as well as the lack of detailed information on the transactions which is however essential in order to take an informed decision.
As far as the votes are concerned, and in light of the recent developments, each participant confirmed that its previously disclosed position with respect to the transactions remained unchanged.
Finally, we deeply regret and reject the atmosphere that was created by the Government and Fortis around the consequences of the different scenarios, in order to influence the attitude of the Fortis shareholders during the EGM of 11 February 2009. The Government still refuses to involve Fortis shareholders in any discussion. We think it's urgent to reconsider this position.
* * *
ADAF, Deminor, Euroshareholders, De Gier, Lydian, Modrikamen, Test-Achats, VEB & VFB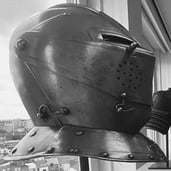 Written on Feb 6, 2009 by
Deminor helps businesses and investors monetise legal claims.