Deminor is currently investigating in-depth elements which led on March 16th, 2011 to the profit warning issued by Sonova Holdings AG (ISIN: CH0012549785 - Bloomberg: SOON VX - Swiss Stock Exchange - hereafter referred to as the « Company »). The Swiss-based Company is a leader in the manufacturing of hearing systems (www.sonova.com).
Following the profit warning's publication, stock price lost 23% in a single trading day, destroying CHF 1.6 billion of market value. The stock price has not recovered since. Investors were surprised by its timing and magnitude. The Company's management blamed (i) the recall of a recently-launched product on the American market, (ii) delayed sales growth in traditional hearing systems, and (iii) negative currency effects.
A few days later, on March 30th 2011, the Chairman and founder shareholder (Mr. Andy Rihs), the CEO (Mr. Valentin Chapiro), and the CFO (Mr. Olivier Walker) stepped down, as a consequence of allegations of insider trading. For instance, the Chairman sold a significant portion of shares on March 8th, 2011 i.e. one week before the publication of the profit warning. According to regulatory filings, executive members of the board of directors and/or members of the senior management started selling substantial amount of shares and warrants as from February, 1st 2011.
The Company publicly acknowledged that the profit warning has been issued too late. Based on different elements, one could not exclude that that profit warning should have been issued much earlier than March 2011, as serious business problems - disclosed after the publication of the profit warning - started probably in December 2010. Investors who acquired shares as from December 2010 may have been misled on the financial health and business perspectives of the Company. Please note that, in accordance with the regulations provided by the Swiss Stock Exchange, issuers are obliged to disclose "potentially price-sensitive facts" as soon as they have knowledge of the main points.
Investors who acquired shares between December 1st, 2010 and March 15th, 2011 (hereafter referred to as the "Proposed Class Period") are invited to contact Deminor to receive - free of charge - its preliminary analysis.
Absent of a class action system in Europe, Deminor will only consider legal actions if we receive sufficient support from investors who acquired shares during the Proposed Class Period, it being understood that such period could be reduced / extended (without prior notice) depending on the factual elements of the case.
If you would like more information about this case, please contact:
Edouard Fremault (Senior Consultant): edouard.fremault@deminor.com - + 32 2 674 71 10
Erik Bomans (Partner): erik.bomans@deminor.com - + 32 2 674 71 10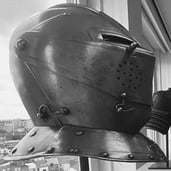 Written on Apr 20, 2011 by
Deminor helps businesses and investors monetise legal claims.