Plaintiffs in Germany's longest-pending collective investment recovery case are receiving an attractive settlement offer. This could bring this landmark dispute to a close after more than 20 years.
After more than 20 years of litigation before the Frankfurt Court of Appeals and two journeys to the Federal Court of Justice (Bundesgerichtshof), a settlement offer by Deutsche Telekom AG could bring Germany's very first and most mature collective model proceedings to an end.
The presiding judge in the Telekom model proceeding, Bernhard Seyderhelm, had nothing but positive words when he commented on the settlement offer. The court, as well as a number of plaintiffs' attorneys, strongly urged plaintiffs to accept the settlement. They contended that the offer was fair and generous, and if proceedings were to continue, the case would probably take around five more years to conclude.
The terms of the offer, which Telekom will serve each of the 17.000 plaintiffs by the end of June 2022, are indeed attractive:
Investors will receive back the initial primary market purchase price of EUR 66,50 per share, minus individual (partial) sales, dividends received, and today's share price (which will be calculated at EUR 16,50 per share).
In addition, plaintiffs will receive 70% of the interest accumulated over the course of the 20 years of litigation.
Plaintiffs' court fees and attorney's fees will predominantly be borne by Deutsche Telekom.
Telekom and the other involved parties, KfW (a state-owned promotional bank) and the Federal Republic of Germany, did not comment on the total amount of the settlement offer, but Telekom has created accruals of EUR 78 million for the payments in its annual statement. It is believed that the Telekom board of management finally wants to get rid of the litigation risks for good.
The settlement offer comes at a stage of proceedings when the essential legal issues have been solved. The Federal Court of Justice found in early 2021 that the prospectus of the third Telekom IPO was, in fact, erroneous – even if only regarding a rather minor detail. Telekom is therefore, in principle, liable for investors' damages as the prospectus issuer. As a next step in the proceedings, the burden of proof would now be on Telekom to prove lack of reliance and causation for each and every single investor. This would require a complicated and lengthy process of providing evidence.
There is no minimum quota for the offer to become binding. Each plaintiff needs to agree to the settlement individually. Regardless of the acceptance rate, the settlement has no binding on any plaintiffs who do not accept the offer.
Observers share the court's view that plaintiffs are well advised to accept the settlement offer.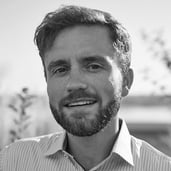 Written on Dec 7, 2021 by
General Counsel Germany - Legal analysis of German litigation funding, recovery, and antirust cases - Managing European recovery cases - Client relations with German-speaking European countries