Deminor is currently investigating allegations of fraud and accounting irregularities at Steinhoff International Holdings NV and exploring all possible options for the recovery of losses by the company's shareholders and bondholders.
Steinhoff is a South-Africa based retailer with more than 40 local retail brands in over 30 countries, including Mattress Firm in the U.S., Poundland in the U.K. and Conforama in France. Its operational headquarters are located in South-Africa but its top holding company Steinhoff International Holdings N.V is incorporated in the Netherlands and listed on the stock exchanges in Johannesburg, South-Africa and Frankfurt, Germany. The company has grown rapidly through a series of acquisitions. Several of these acquisitions were financed by the issue of bonds in 2015, 2016 and 2017 for a total amount of approximately of EUR 3 bn and a capital increase in 2016 in the amount of EUR 2.5 bn.
Steinhoff informed the market on 5 December 2017 that the publication of its audited results will be delayed pending further investigation into issues relating to the validity and recoverability of certain non-South African assets valued at c.a. EUR 6 billion. On 6 December 2017 the company announced that new information relating to accounting irregularities has come to light, which warranted further investigation. Mr. Markus Jooste, the CEO, stepped down with immediate effect. The company stated its Supervisory Board had requested the auditing giant PWC to conduct an independent investigation. The company had previously rejected all allegations of possible accounting irregularities.
Following these announcements Moody's downgraded Steinhoff's credit rating, declaring that its bonds were no longer at investment grade level. In response to the downgrade, the price of the company's bonds dropped sharply to 60 cents on the Euro. Steinhoff's share price fell from more than EUR 3, the price before the announcements of possible accounting irregularities, to EUR 0.60 on 7 December 2017. In aggregate, the losses have wiped nearly EUR 10 billion off the company's market value in the three days since the announcement.
Deminor is currently investigating these recent events and exploring all possible options for the recovery of losses by the company's shareholders and bondholders. Deminor will inform investors about any proposed actions in due course.
For more information please click here.
If you want to register please click here.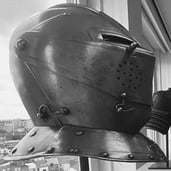 Written on Dec 8, 2017 by
Deminor helps businesses and investors monetise legal claims.