In July last year, we informed you about the second round of distributions from the Madoff Victim Fund ("MVF") that brought most of our clients to a baseline compensation of 40 percent of their eligible Madoff losses. In the meantime, a third distribution has been made and a fourth distribution has been scheduled for the summer of 2019.
The MVF itself was created through the efforts of the U.S. Attorney's Office, which successfully forfeited a series of assets involved in the securities fraud. The fund began its activity with capital of USD 2.35 billion in November 2013. The fund's capital was further increased to over USD 4 billion in January 2014 with the addition of the proceeds from a payment by JP Morgan Chase Bank. This payment was part of a settlement agreement that the bank reached with the U.S. Department of Justice to avoid criminal charges.
From the moment the Madoff investment scandal became known to the public, Deminor stepped in to advise and assist investors, and we remain active in this matter today.
We have syndicated thousands of investors worldwide, who suffered significant losses on their investments in so-called "Madoff feeder funds" (prominent examples of which are Herald Lux, Luxalpha, Thybo, the Fairfield funds and Hermes). We advise and assist these investors in obtaining a compensation for their losses.
In November 2013 all victims of the Madoff fraud were invited to claim compensation from the MVF. Deminor subsequently filed over 4000 claims with the MVF on behalf of its clients.
In November 2017 the MVF made a first distribution, bringing the majority of our clients to a baseline compensation of 25 percent of their eligible losses. Two more distributions followed, one in the spring of 2018 (15 percent compensation) and one close to the end of 2018 (16.65 percent compensation). Altogether most of our clients has now been brought to a baseline compensation of 56.65 percent of their eligible losses.
Fourth compensation on its way
Recently we have received knowledge that a fourth distribution from the MVF is expected for the summer of this year. The amount of compensation provided in this fourth round is however not known yet. In previous communications the MVF stated however that it expected "to make at least one more significant distribution to all victims in 2019". This leads us to believe that the fourth distribution will be sizeable again.
We are delighted to report that almost all our clients' claims were accepted by the MVF, including those that were initially disputed or heavily challenged by the MVF. The outcome of the MVF claims filing process shows clearly that, although it may be a lengthy process, being active as an investor is no doubt worthwhile in the long-term.
Our goal is to continue to ensure that our clients obtain the highest compensation possible for their Madoff-related losses.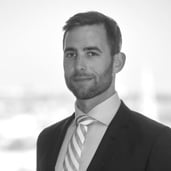 Written on June 21, 2019 by
Responsible for the Dutch market. Co-responsible for group-wide investment recovery cases. Head of research for Dutch collective proceedings and settlements.