On 28 March 2018, South African parliament committees heard updates on the various investigations into Steinhoff. Details emerged that will prove valuable in making an investor claim against Steinhoff.
Steinhoff's executives excused themselves from the parliamentary hearing, stating that they are prepared to appear before the committees in June 2018 "once the AGM [Annual General Meeting of Shareholders] has been held". It is therefore all the more important that Deminor attends the AGM to be held in Amsterdam on 20 April 2018 to thoroughly scrutinize Steinhoff's past and present conduct.
PwC briefed the parliament on the progress of its investigation. According to reports in the South African press, PwC told MPs that 14 parallel global work streams were involved in the investigation into the allegations of accounting irregularities. PwC is currently conducting a further 18 reviews involving 150 entities and has another six reviews planned. While PwC said they aim to finalize their investigation into Steinhoff by the end of 2018, the work streams involved are reportedly each individually aiming to submit their reports when their work is completed rather than awaiting a final report. This could potentially mean that we can expect portions of the PwC report to become available to investors prior to year-end.
It was also reported that the Financial Services Board (FSB) is investigating four cases related to alleged irregularities committed by Steinhoff. One of them concerns allegations of false statements in the 2015 and 2016 financial statements and the 2017 interim results.
South Africa's Hawks stated that the chairperson of Steinhoff's audit and risk committee Steve Booysen dropped a report, as he was required to do under South African law, however without naming those implicated in wrongdoing. This means that rather than reporting a criminal case to the Hawks, Steinhoff submitted a report, which that the Hawks reportedly exclaimed were "malicious" and "lacking in substance".
The Independent Regulatory Board for Auditors (IRBA) reported that it could take up to three years to conclude a public interest investigation. The IRBA had issued a letter to Deloitte in December 2017 and received a response on 20 January 2018, which concerned audits conducted between 2014 and 2016. The IRBA has also made a decision to extend the period it is looking into by two more years, dating back to 2012.
The Companies and Intellectual Properties Commission (CIPC) issued a compliance notice against Steinhoff in January 2018 for the falsification of accounting records, following allegations of accounting irregularities. The Steinhoff board has been given six months to provide the CIPC with the names of the individuals who were involved in this falsification and to institute criminal action against these individuals.
We intend to file a direct claim in the Netherlands in order to obtain a damages payment for our clients through a single, efficient court procedure. By doing so investors are best positioned to achieve the highest possible compensation as soon as possible. By contrast, collective actions launched or to be launched by Dutch claim organizations on the basis of article 3:305a of the Dutch Civil Code will not result in payments to shareholders as the judge is limited to issuing a declaratory judgement on Steinhoff's general liability to shareholders.
The deadline for registration to join Deminor's action is 15 May 2018.
For any further questions, please contact: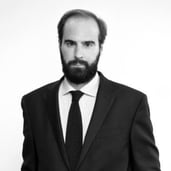 Written on April 14, 2018 by
Executive Director & Partner of Deminor Recovery Services.