After months of negotiations, Deminor Recovery Services ('Deminor') is pleased to announce that it has reached an agreement with Ageas SA/NV ('Ageas', formerly known as Fortis SA/NV) and other claimant groups. Deminor, Ageas and others have concluded an amended settlement agreement that will benefit Fortis' investors. Under the terms of the amended settlement agreement, the total settlement amount has been increased by a further €100 million bringing it to a total of €1.3 billion. The €1.2 billion settlement reached on 14 March 2016 ('the 2016 settlement') was the largest investor claims settlement in Europe at the time.
The 2016 settlement was submitted to the Court of Amsterdam in the Netherlands by the negotiating parties in May 2016 and the Court was requested to declare the agreement generally binding on all eligible shareholders in accordance with the Dutch Law on the Collective Settlement of Mass Claims (WCAM). In June 2017, the Court made comments on the proposed settlement agreement and recommended that the parties amend the agreement in order to take these into account before it would declare the agreement binding.
Deminor, Ageas and the other parties to the settlement entered into negotiations which have been ongoing for almost 6 months and have now resulted in an amended settlement agreement. Deminor firmly believes that this amended settlement agreement represents the best result that could be achieved in the interest of Fortis investors, including the group of retail and institutional investors represented by Deminor, while also taking into account the comments made by the Court of Amsterdam.
The amended settlement agreement will now be submitted to the Court of Amsterdam. Deminor is confident that the Court will welcome the amendments and declare the settlement generally binding. An affirmative decision by the Court will make it possible for investors in Fortis shares to receive a compensation for their losses.
Deminor advises and represents over 5,000 retail and over 500 institutional Fortis investors who seek to claim damages for the losses suffered on their Fortis shares. Fortis had allegedly made misrepresentations in the period between the formal announcement of the takeover of ABN Amro in May 2007 and the collapse of the Fortis Group early October 2008. Deminor and its clients filed a court action before the Court of Commerce of Brussels early in 2010.
Deminor has been actively involved in the Fortis case for more than 9 years, beginning with a campaign to avoid the transfer of valuable assets as part of the nationalization of the Fortis group. Deminor's involvement made it possible for Fortis to continue and develop its insurance business under a new name: Ageas. Throughout the process, Deminor's primary objective has been to obtain compensation payments for its clients. The purpose of the amended settlement agreement is to achieve this objective.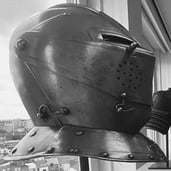 Written on Dec 12, 2017 by
Deminor helps businesses and investors monetise legal claims.